56 drops of blood a great success in Los Angeles
Film screened to the Members of the Jury of Golden Globe on Sunday
(press release)
Musical 56 drops of Blood next time to be screened to the Members of the Jury of Golden Globe on the Seventh Los Angeles Hungarian Film Festival in the Beverly Hills Laemmle Music Hall Theatre on 14th October. This musical started its successful life as an opener on the Festival that was awarded with full house of interest and so many famous film experts mentioned honourably about the film…


On Los Angeles Hungarian Film Festival in Beverly Hills Laemmle Music Hall Theatre the opening film of 56 drops of Blood was screened to full house on 11th October. The public made up of the local Hungarian population, those Americans who pay attention to Hungarian and International Films and the ones of outstanding Hollywood experts – says Attila Bokor the Director of the Film ( who has excellent English). On the premier of the Romeo and Juliet story put into the days of the Revolution of '56 attended Oscar awarded Camera-man Zsigmond Vilmos, Writer and Producer of the Film Mask Production Director of Alpin Pictures Scott Vandiver and Hungarian and Croatian Consul General Balázs Bokor. Attended on the Festival and Premier also as the Creators of the Film, Musical Director and Composer Tamás Mihály ( who is well known from Group Omega ) and Director Attila Bokor who studied in the United States of America and Producer Endre Nagy.

It has never happened in the history of the Festival – but only now in case of 56 drops of Blood that after screenenig the Film nobody was intended to leave – said Béla Bunyik Director of the Festival.
Viewers awarded the Film with an endless clapping then one by one stayed and asked the creators showing their respect to the Film. Also Bunyik said, according to the votes it was expectable that this film would be granted with audience award Michael Curtiz.
Writer and Producer of Mask Mike Werb announced 'I have never seen a Film in such a perfect form.This Film created a style, a new world between theatre and film'. Zsigmond Vilmos who is known to be a strict critic also appreciated this Film. Scott Vandiver, Production director of Alpine Pictures said the Film was perfect and would initiate negotiation about international release of the Film.

In Beverly Hills Leammle Music Hall Theatre 21 Hungarian Films will be screened to the public between 11th and 18th October. The Show is Organized by Bunyik Entertainment – company of Producer Béla Bunyik who lives in Los Angeles – together with Hungarian Filmunio. Film 56 drops of Blood next will be screened to the Members of Jury Golden Globe on 14th October ( Sunday) then on Hungarian Film Festival the English version will be seen on 16th October. After that English version will be screened in Sunset Five Film Theatre until 1st of November.

Background information about Director Attila Bokor:
Attila Bokor was born on 1957. Educated as Film Director at Columbia University of New York, then Film and Television Director and Producer studies on UCLA University in Los Angeles in 1987. He joined to Duna Television as Director, Editor, Program Director and became Editor in Chief of Children and Young Entertainment programs in 2000. Later he was responsible for overseas broadcast of Duna Television. During the years a number of Concert films, Advertisment Films and Video Clips were directed by him. As of 2005 he works for Grantfilm to direct new Film productions and also he takes care for international relations.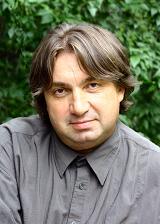 Director Attila Bokor
(photo : Grantfilm, free to use in connection with press release)
Budapest on 14th October,2007
Ildikó Hornek